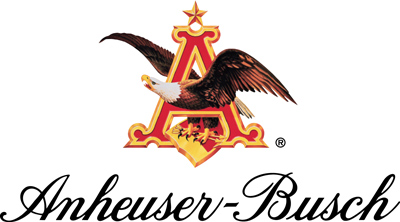 Anheuser Busch
The subsidiary of Parent Company Anheuser-Busch InBev, Anheuser-Busch is operated out of St. Louis, Missouri just as it has been since the early 1870's. For over 130 years Anheuser Busch has been producing and selling the worlds most consumed beers. Supported by a large portfolio of beers including the planets best selling light and full flavored brews, Bud Light and Budweiser, the company has grown into the world's largest brewer and into the top five consumer goods on earth. Its brands are brewed at any one of the twelve breweries the company operates across the United States, and are proudly distributed by nearly 600 independent wholesalers.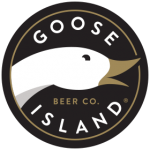 Goose Island
Living on the shores of the earth's largest supply of fresh water, one might be inspired to great things. In 1988 that's exactly what Chicago's resident John Hall did. Hall incorporated Goose Island Brewpub and opened a bottling plant a few short years after. Producing a wide variety of beers delighted by the locals, Goose Island quickly caught the eye of Anheuser Busch and in 2011 were acquired by the domestic beer giant. Now Goose Island is distributed in all 50 states and across the globe. Goose Island's home headquarters remains in Chicago and pays homage to its roots with their production of 312 Urban Wheat Ale named for the local area code.

New Belgium
Riding into Michigan in late 2012 on two fat tires, the Nation's third largest brewer, New Belgium Brewing Company, was a greatly anticipated event. The employee owned, powered company who calls home Fort Collins, Colorado will continue impact the craft industry for years to come. Pedaled by its powerhouse Fat Tire, NBB has transpired from a love story involving a bicycling man going through Belgium and returning home with a recipe for what would become quite possibly the country's most sought after amber ale, Fat Tire. The brakes are not applied there but continue with numerous other core brands and rotating seasonals that have propelled NBB to such a highly sought after brand. With the introduction of the company's Lips of Faith (LOF) series, New Belgium will continue to intrigue and infatuate customers for years to come.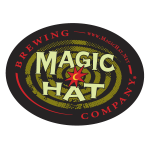 Magic Hat
Magic Hat Brewing Company was founded in 1994 in Burlington, Vermont with a whimsical style of brewing evident by the company's four year round brews. With names like Lucky Kat, and Circus Boy one can see this is a brewery that doesn't follow the crowd. Flag shipped by their #9 which is a fruity toned brew self-described as "not quite a pale ale", Magic hat has risen to one of the top 10 craft brewers in the Nation.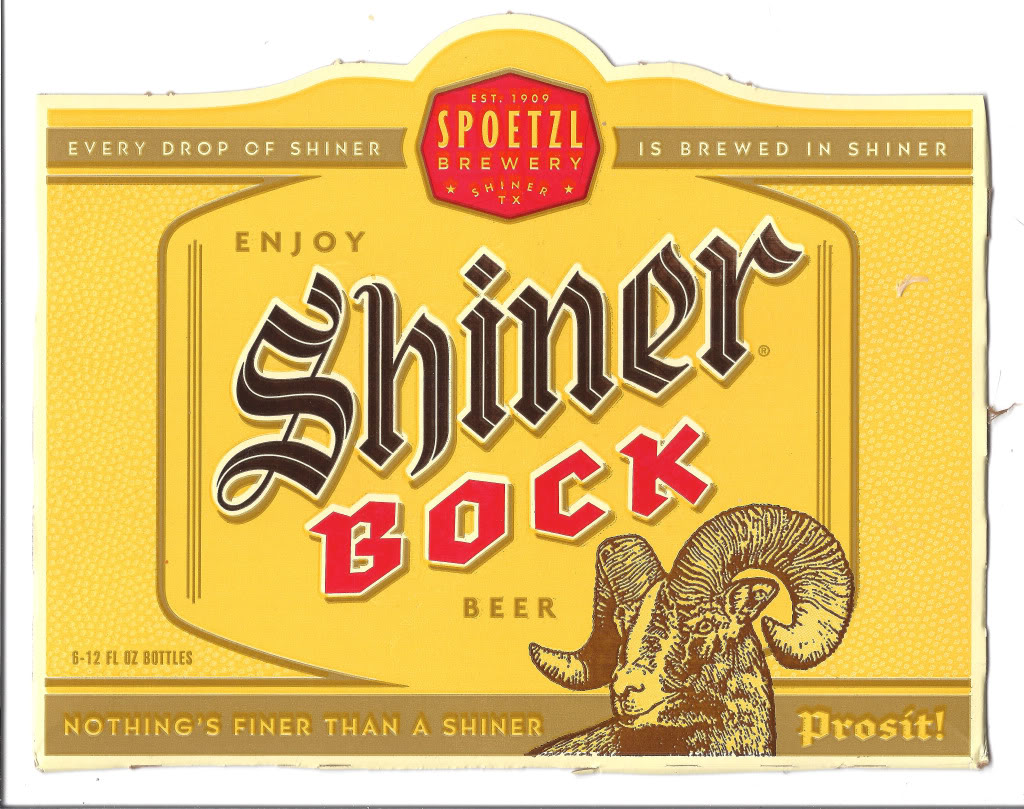 Shiner Bock
Spoetzl Brewery's line of Shiner beers shares its name with the town of Shiner, Texas. Founded in 1909, this company has weathered the storm for over 100 years. Texas' oldest brewery has only 85 employees yet has become one of the top five craft breweries in the United States. Supported by the success of its leading offering, Shiner Bock, the company's products are available in 47 states.  They are owned by family-owned Gambrinus Company.
Blue Point Brewing
On a brisk December afternoon in 1998, the Blue Point Brewing Company tapped their first keg, it was Toasted Lager (the same beer that would quickly become their flagship product).  The microbrewery is located on Long Island, in Patchogue, New York and was founded in 1997 by Mark Burford and Pete Cotter, both avid home-brewers at the time.  The brewery offers a variety of year-round beers, and several seasonal brews, as well as a 'tasting room' which is open to the public on Thursdays, Fridays, and Saturdays.  The largest craft brewery on Long Island, Blue Point is currently ranked well within the Top 50 Craft Breweries in the U.S. The brewery hosts an annual Cask Ale Festival, concerts and other events in the brew yard along with offering many forms of support to local charities.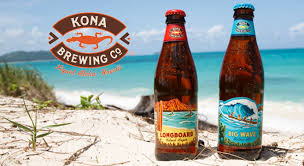 Kona Brewing Co.
Kona Brewing Company is a brewery in Kailua-Kona on Hawaii's Big Island. Now owned by Craft Brew Alliance and distributing in 36 states and 10 countries, Kona Brewing Company was started in the spring of 1994 by father and son team Cameron Healy and Spoon Khalsa.  Originally from Oregon, the pair saw a need to create fresh, locally made brews with the same spirit and passion for quality that existed in the Pacific Northwest.  They introduced Pacific Golden Ale (now called Big Wave Golden Ale) and Fire Rock Pale Ale to Hawaii in bottles and kegs in 1995 with Longboard Island Lager added three years later.  Approximately 10 other styles of beer are brewed on a regular basis and served at Kona Brewing Company's pubs with a few being served in other restaurants all over the islands.  They also have three rotating seasonal brews in their Aloha Series including Koko Brown, Wailua Wheat and Pipeline Porter.

Red Hook
Redhook Ale Brewery is headquarted in Seattle, Washington and had beginnings along the lines of many other craft breweries, whose love for home brewing was grown into a full-fledged brewing operation one perfected beer at a time. 27 years after being founded, Redhook became part of Craft Brew Alliance and the United States' 9th largest brewery. Even with Redhook's success, the passion has not been lost in crafting world class beers, which is evident with one sip of their light bodied Copperhook Ale which is almost synonymous when it's time to hit the favorite fishing hole with your buddies.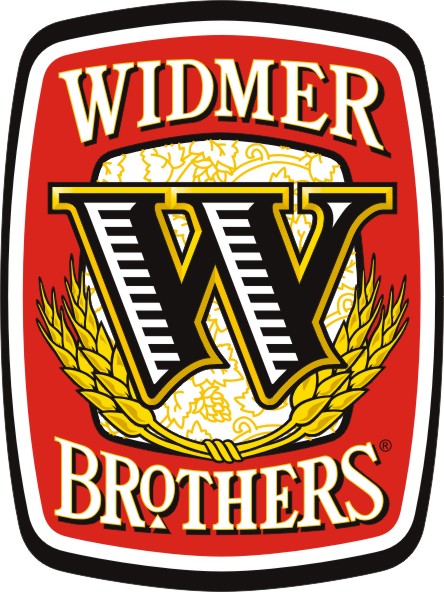 Widmer
Widmer Brothers Brewery was founded by the Widmer brothers Kurt and Robert in Portland, Oregon during the fall of 1984. Since their foundation, Widmer Brothers have rose to one of the top 5 craft breweries in the nation without losing their attention to detail of their finely crafted beers. Widmer's cloudy unfiltered Hefeweizen continues to be a year round favorite among the craft beer enthusiast. In 2008, Widmer joined forces with Red Hook Brewery creating Craft Brew Alliance, Inc. and became the 9th largest brewer in the US.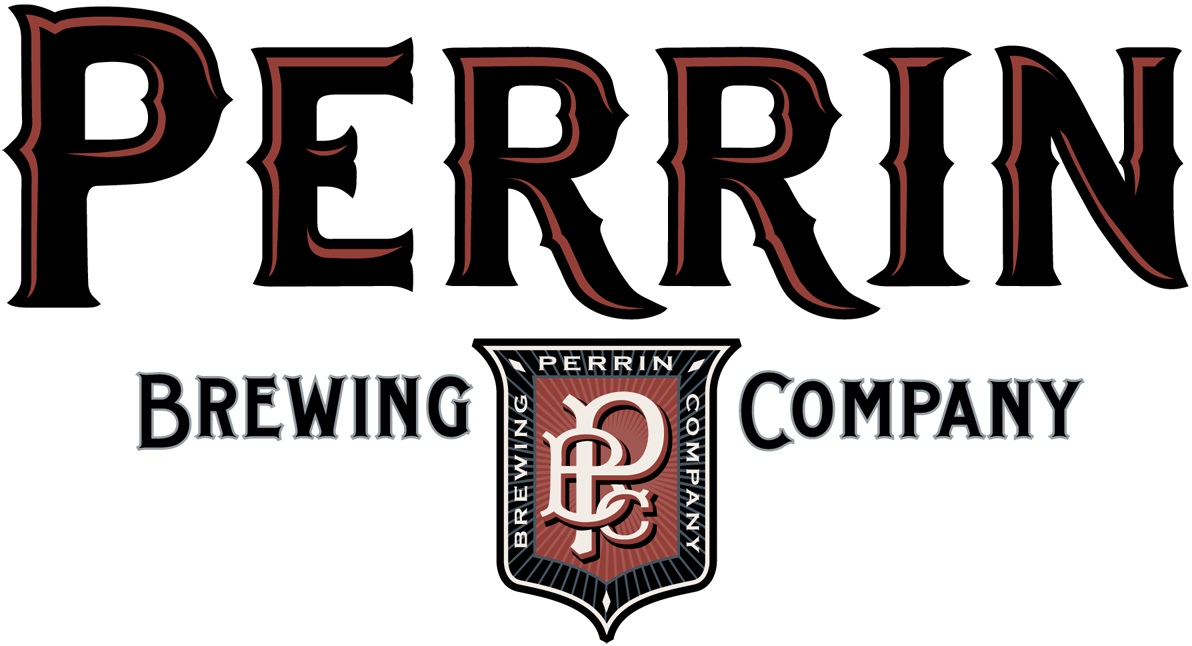 Perrin
Opening in late 2012, Perrin does not have a lot of time under its belt.  That hasn't stopped the young company from becoming the second largest brewer in Grand Rapids, Michigan in less than a year. With products ranging from light golden bodied brews to dark chocolate stouts, Perrin is sure to suit your needs. Perrin is a very innovative company in the craft brewery market who will be sure to push the envelope for the next big thing in micro-brewing.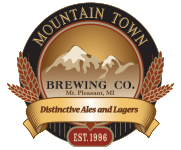 Mountain Town Brewing Co.
Formed in 2007 using the successful beer recipes of the Mountain Town Station brew pub, Mountain Town Brewing Co. set up a production and bottling facility in Mt. Pleasant, MI. The brewery is know for their intensely flavorful beers with just the right amount of malt, hop, spice, and other complex tones.  The quality of these hand-crafted beers is evident upon the first taste. With many different styles of train themed brews, you're sure to find one that suits your taste.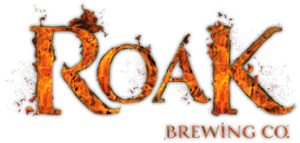 Roak Brewing Co.
Roak was founded in June 2015 in family and that is the kind of culture we are committed to creating in the brewhouse and in the community around us.  Royal Oak, Michigan is our home and Detroit is our neighborhood.  We want to be good neighbors and as asset to the community we live in and sell our beers.  Roak is a 30 barrel brewhouse and taproom that is dedicated to quality, creativity, and fun.  Like our logo all of us at Roak have a passion that burns inside of us to bring our consumers the best beer we possibly can.  From our artist-designed taproom and label art to our special releases and core beers, we try to capture a spark of creativity in everything we do while bringing our customers the best beers.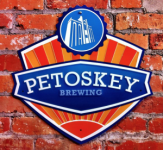 Petoskey Brewing Co.
Petoskey Brewing Co. today is located in the building known as the "Old Brewery" that was first completed in 1898 and was used to brew Petoskey Sparkle beer until 1915.  It wasn't until 2012, under the new ownership of and complete renovation by Patrick Dowd and Lou Gostinger, that beer once again flowed within the walls of the "Old Brewery".  Petoskey Brewing Co.'s flagship brands include Horny Monk - Belgian Dubbel, Mind's Eye P.A. - I.P.A., Sparkle - American Lager, and North 45 - Amber Ale.  The brewers have the artistic ability to create unique beers such as Peanut Butter Cup Porter, Mint Chocula Peppermint Chocolate Stout, and Love Grenade India Pale Lager.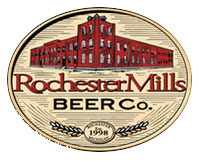 Rochester Mills
Located in downtown Rochester, MI in historic Knitting Mill, the Rochester Mills Beer Co. was founded in 1998. One look at the historic preservation of the company's current location and you'll see this is a company who prides itself in history and detail. There can be no better attributes for a craft beer company who cans and kegs its own products. Those qualities are immediately brought to attention when you sample their exquisite beers; brews of that caliber could not be produced without precise attention to detail.

Stormcloud Brewing
Located just 2 blocks from Lake Michigan this small brewery crafts world class traditional Belgian-style ales as well as top notch IPA's.  Stormcloud received a Bronze Medal at the 2014 Great American Beer Fest for their Rainmaker Ale, a Belgian-style Pale Ale.  They also craft a host of Belgo-American and special styles while dabbling with meads and ciders.  Stormcloud celebrates all that's good about life in a small town on the edge of a large lake in Northern Michigan.  Warm summer days, blustery winter nights and walks on the beach either way.  Stormcloud is Belgian inspired, Michigan made.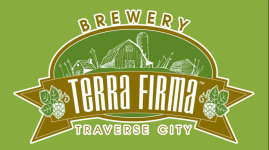 Brewery Terra Firma
Brewery Terra Firma began brewing operations in May of 2013, with the taproom opening to the public in July of the same year.  Through the integration of sustainable production methods, environmentally conscious waste management and innovative water recycling/reclamation techniques, they hope to become a model for breweries and agricultural destinations throughout the nation.  The brew house is an engineered mix of new and old technologies and techniques.  Whole ingredients are used with traditional brewing equipment which is controlled by state of the art systems that manage temperature, water, and waste throughout the brewing process. Whole foods, fresh frozen or dried are used; artificial flavorings, extracts and coloring agents are not.  The beer is unfiltered, its clarity being attained by the addition of natural clarifying agents and allowing ample time for the beer to condition.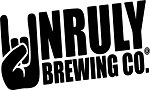 Unruly Brewing Co.
Their mission: To provide awesome hand crafted beers in a one of a kind atmosphere that blends our attitude and love for beer, art, and music all within a fully restored historic building from the 1890's.  They have unique and flavorful creations that they can not wait to share with you, like "Mad Cacao Disease", their Imperial Chocolate Milk Stout, "Punk N Rock", their Pumpkin ale brewed with 90lbs of real pumpkin & spiced with cinnamon, ginger, nutmeg & vanilla, and their IPA, "The Milkman", that uses only 2-row malt, flaked oats, and lactose which allows the Citra and Centennial hops shine through while the lactose creates a mild sweetness on the palette.  Joining other Michigan brewers in crafting flavor-filled aromatic craft beer that Michigan is famous for, they hope that it will help put their hometown of Muskegon on the craft beer map soon.
Austin Brothers Beer Company
Established in 2015, the Austin Brothers Beer Company specializes in American Ales creating a diverse beer portfolio that provides beer selections for introductory craft beers drinkers and craft beer enthusiasts alike.  With the owners originally form Southern California this Alpena, Michigan based family owned and operated production microbrewery is bringing a West Coast flair to the Michigan craft beer scene offering core brands available in package and draft options including popular choices: Woody Wheat, 45er IPA, Mile Route Stout, as well as many other seasonal and specialty draft options.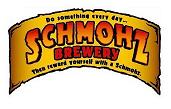 Schmohz
After dreaming of opening a brewery for many years, Jim Schwerin finally fulfilled his dream in late 2004 opening Schmohz Brewing in Grand Rapids, Michigan. Schmohz is currently in the beginning phases of bottling. They offer a unique "variety six pack" of their delicious beers in cartoon-like packaging, which is sure to please the most avid craft beer consumer. Also offered are premium bottled sodas, currently available in root beer and black cherry flavors.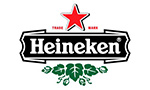 Heineken
Being the United States first imported beer, Heineken has enjoyed being the #1 import beer since the 1880's. Along with other portfolio brands including Heineken Light and Amstel, Heineken Inc. has been introducing Americans to European styled brew from its signature short green bottle adoring the ever present red star. Also in Heineken's portfolio is a non-alcoholic brew by the name of Buckler, which has become one of the best-selling premium NA's on the market.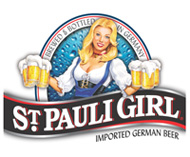 St. Pauli Girl
A German based beer brewed only for export and not sold Germany. With an artistic depiction of a 19th century German waitress and brewed according to Reinhitsgebot (German Purity Law), St. Pauli Girl beers have found themselves a distinct place among imports to the US. St. Pauli is only available in three styles which are the original, a dark, and a non-alcoholic version.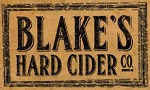 Blakes Hard Cider
Busy turning hard work into hard cider, Blakes Hard Cider was born and is Brewed in Armada, Michigan.  Blakes hosts 69 years of apple growing experience over multiple generations, their orchards feature 45,600 apple trees and 42 apple varieties to create 19 types of hard cider.   El Chavo, part of Blakes original label series is far from original using a sweet, heated blend of habanero pepper, mango, and Blake's famous apples, this hard cider is sure to spice things up.  Their other original label also include Flannel Mouth, Catawampus, and Beard Bender.  The cidery has a host of seasonal and signature series labels for every cider lover.  Blakes motto and tradition is hard cider for easy living.

Ridge Cider Co.
With the "craft alcohol" industry rising in Michigan, we've been inspired to create a hard cider experience that transcends anything you've had before.  Every cider we create is crafted with one goal: to pleasantly surprise you with it's genuine but unique flavor.  We're always coming up with new ingredients and incredible tastes - all born of the earth and all combined artfully.  Started in 2014 by Co-Owners Bruce Rasch and Matt Delong, Ridge Cider has become a sought after Western Michigan Cidery.  We produce high-quality hard apple cider here in Michigan, using apples that we grow right here on the "ridge."  Most of our orchards can be found west of Sparta between 10 mile and 14 mile.  The area is so named for its extensive agricultural activity, it is considered to be a "fruit agricultural mecca" as its unique features make it one of the prime fruit-growing regions in the world.  Come see why you've never had hard cider like ours before.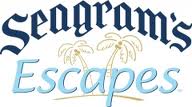 Seagram's
Segram's offers a wide variety of wine cooler favors that are most often available in either 4pk glass bottles or, for the variety lover, a 12 count multi-pack containing four of their crisp, refreshing flavors. Whether a hot summer day or a cool fall evening, Segram's wine coolers will sure to have a tropical flavor to quench your thirst.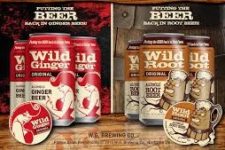 Wild Ginger
Former dirt bike racer Jamey Grosser has spent the last several years as a beverage entrepreneur.  He co-founded the Realtree Outdoor Energy drink line and Popcorn Sutton's Tennessee White Whiskey.  Then in 2015, he launched W.G. Brewing Co. in Nashville, TN.  The company sells Wild Ginger alcoholic ginger beer and quickly followed that product with Wild Root alcoholic root beer.  Grosser has a distinct vision for the future of the beer space.  People can usually name only a few styles of beer, like IPA or wheat beer.  The future as Jamey sees it will be one brand with 57 flavors, letting consumers choose the variants they want.  Jamey calls this Beer 3.0.  Beer 1.0 is mainstream breweries and Beer 2.0 is craft, then 3.0 is making beer taste like whatever you want.  Stay tuned for our next exciting flavor launch!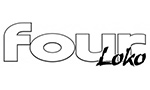 Four Loko
Four Loko produces a multitude of can filled 23.5oz malt beverage flavors with ABV's ranging from 6% up to 12%. With energizing graphics and bright bold colors, Four Loko is sure to stand out among the very populated single serve category.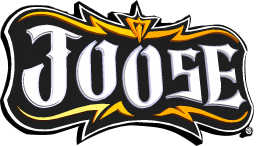 Joose
Having tribal like graphics produced with eye catching contrasting colors, United Brands Co. product line, Joose, will certainly appeal to consumers. It's available in a 23.5oz can with an ABV of 9.9% with natural flavors ranging from Green Apple to Kiwi Strawberry and everything in between. Joose brands will have a distinct appearance on any shelf.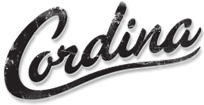 Cordina
A fermented, wine-based, resealable pouch that is best served ice cold or frozen. Cordina cocktails offer a zero hassle, pre-mixed alternative to the time consuming process of mixing your own frozen drinks. With common flavors like Strawberry and Margarita or, on the sweeter end, Chocolate Mudslide, Cordina Pouches will be a hit during the heat filled summer.
Realtree Energy
Realtree® Outdoor Energy drinks were conceived early one morning, as the new day's sun barely crested the horizon. Sitting quietly in a hunter's blind, after rising in the dark hours before dawn, a lone hunter struggled to keep alert.  Given the situation, a cup of coffee just wasn't the answer. And the man did not really like the taste of energy drinks, or honestly how they looked, or felt in his hand.  It just wasn't him.  He wondered why there wasn't an energy drink out there that just tasted great, like soda, but was for a no nonsense, down to earth guy like him? Folks who lived outdoors, worked outdoors, played outdoors – people who lived the Realtree® lifestyle.  Looking down at his camouflage pack he saw the Realtree® logo … and with that thought, a brand was born.  Realtree® Outdoor Energy drinks are available in 16 ounce can packages and multiple different flavors sure to fit your liking!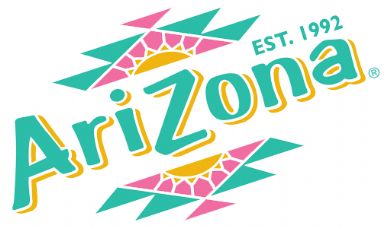 Arizona Tea Company
Unlike the name suggests, Arizona Tea Company is a privately held company based out of Long Island, New York.  They produce a wide array of flavored teas and juices commonly packaged in 23oz aluminum cans, but also available in a re-sealable 20oz bottle or a 1 gallon plastic jug. All of Arizona's nonalcoholic tea and juice beverages are gluten free and, with the exception of Grapeade, all are O.U. certified kosher and par eve as well. With the success of the company's most recognized line, Arnold Palmer Iced Tea, Arizona used the name sake to launch itself into the world of adult alcoholic beverages. In late 2011 Arnold Palmer Hard was introduced, having a 5% ABV and bearing the unmistakable image of the man whose name graces the package. Arizona has created a product line that can satisfy the taste of most any consumer.